Nations Trust Bank Multiplies Foreign Inward Remittance Locations via Partnership with Singer
Increases accessibility and convenience for both local and international remittance customers 
Nations Trust Bank recently appointed Singer (Sri Lanka) PLC as a sub-agent to disburse foreign inward remittances received through international money transfer companies. The Memorandum of Understanding (MOU) was signed by Priyantha Talwatte, Director/Chief Executive Officer, Nations Trust Bank and Mahesh Wijewardene Director/Chief Executive Officer of Singer Sri Lanka PLC. 
Through this partnership, the Bank is able to increase accessibility and provide convenience to remittance customers by allowing them to collect selected remittance payments from any of the 430 Singer branches located across the country. The wide Singer store network is also a true value addition for Sri Lankans living and working abroad, who regularly send money to support their family members back home. 
The increased number of remittances pay-out locations will further benefit customers who are located outside of the main cities as they will no longer need to travel long distances to collect the money sent from their loved ones overseas. Customers can visit the new Singer payout locations, which are usually open from 9 a.m. to 6 p.m. with selected branches operating under extended hours till 9 p.m., to receive up to LKR 200,000 per transaction. 
By expanding the accessibility of foreign inward remittance services in Sri Lanka, Nations Trust Bank is also contributing towards the economy by encouraging more foreign exchange into the country. 
Additionally, this partnership with Singer will also bring in more potential customers for Nations Trust Bank's foreign inward remittance partners worldwide. A few key global partners include Ria, Transfast and regional partners, Small World and PaySend in Europe. The Bank also has country-based money transfer partners such as Thamor (RemitBee) and Buckzy in Canada, Unigiros and Worldcom Finance in Israel, NEC B.S.C in Bahrain, Brastel in Japan, EzCash in UK and Al Zaman Exchange in Qatar.
 

Mr. Priyantha Talwatte, Director and Chief Executive Officer of Nations Trust Bank PLC exchanging the agreement with Mr. Mahesh Wijewardene, Director/Chief Executive Officer of Singer Sri Lanka PLC in the presence of members of Nations Trust Bank and Singer Sri Lanka PLC.
Any questions?
Get in touch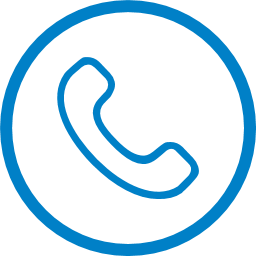 Contact us