Nations Trust Bank Hosts Investor Forum via Webinar for the First Time
The Nations Trust Bank Investor Forum is held each year to provide shareholders and other interested parties with a holistic, comprehensive understanding of the bank's financial performance, general operations, future plans and strategic initiatives. This year, Nations Trust Bank conducted the Investor Forum digitally instead of at a physical venue, providing an easily accessible, very flexible platform for investors from diverse backgrounds to participate.
The webinar was conducted on the 4th of April 2018 from 3.00 pm onwards with enthusiastic participation of professionals across the investment community. The main presentation was delivered by Renuka Fernando – Director/CEO of Nations Trust Bank PLC and was followed by a Q&A session. A panel comprising of members of the corporate management was present to provide answers to questions in real-time environment. The panel members were Renuka Fenando – Director/CEO, Ajith Akmeemana – Chief Financial Officer, Priyantha Talwatte – Senior Executive Vice President (Consumer Banking & Cards) and Thilak Piyadigama – Chief Operating Officer.
Subsequent to the Investor Webinar, Renuka Fernando – Director/CEO at Nations Trust Bank said, 'We are dedicated to adopting digital technologies and harnessing the power of the emerging digital, paperless, electronic economy. That's why, this year, we decided to host our Investor Forum via a webinar. One of the main advantages was that participants could engage with us from anywhere in the world. This is important when it comes to our shareholders and prospective investors as they are usually on a tight schedule and are often travelling. By hosting a webinar, we are also able to expand our reach as interested parties located internationally are also able to participate. Seeing the success we had with this year's Investor Forum Webinar, we hope to continue with this practice in the future too.'
Nations Trust Bank PLC is amongst the top 30 business establishments in Sri Lanka, ranked by Business Today Magazine and is the benchmark for customer convenience, ably providing a host of financial products and services to a wide range of customers. Nations Trust is also the bank behind Sri Lanka's first fully digital banking and payments platform, FriMi. The bank operates 93 branches across the country, boasting an ATM network covering 138 locations plus more than 3,500 ATMs on the Lanka Pay Network and is the issuer and sole acquirer for American Express® Cards in Sri Lanka.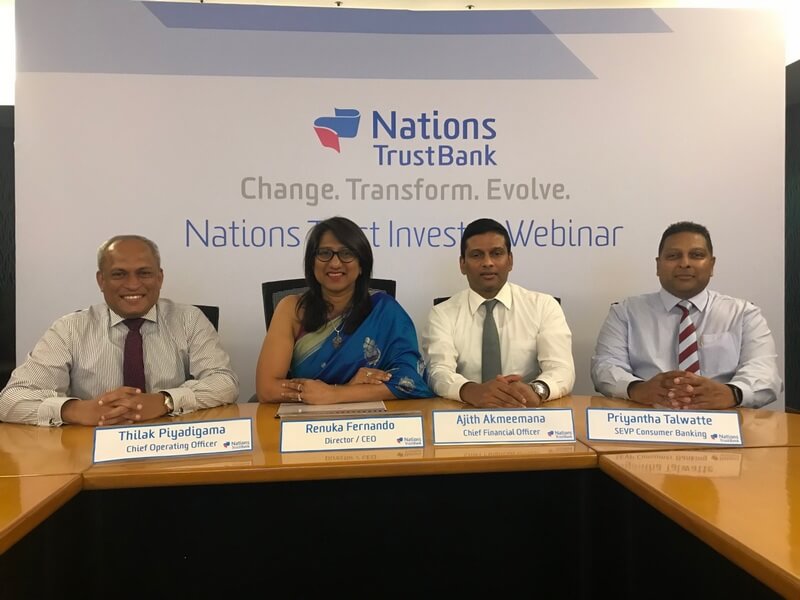 Any questions?
Get in touch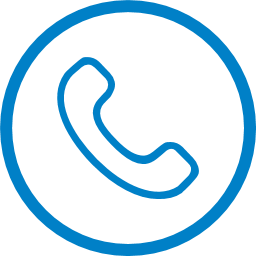 Contact us