Nations Trust Bank Creates History With Sri Lanka's First FinTech Hackathon
The Kaffeine Lab, Nations Trust Bank's innovation centre at Gregory's Road, came alive recently as the Bank hosted the first Fintech Hackathon in the country. Approximately 150 teams from across Sri Lanka put forward their applications to contest in the Hackathon and the best 16 were selected to compete.The Nations Trust Fintech Hackathon 2017 saw some vibrant talent and enthusiastic participants competing in an electric atmosphere all through the night and the early hours of the morning. Teams had projects ranging from an Island-wide Bus Route/Positioning Collator with trip planning features, a Handy Person Aggregator to put users in touch with plumbers, mechanics and other handymen closest to them, a VR Based Car Sale Experience and an ambitious project to introduce direct P2P energy trading between producers of excess solar power and consumers, along with many other fascinating and possibly game changing ideas.
Speaking as the Hackathon was in progress, Thilak Piyadigama – Chief Operating Officer of Nations Trust Bank said, we provide young people with platforms to innovate and showcase their ideas and talent. That's why this is such a great initiative that makes us feel great and proud of what we're doing.It's also a way to encourage competitiveness and boost productivity, when you have to deliver a functional solution in 12 hours.Traditionally, banks are quiet, conventional, full suit people, so this is a major step forward not only for us but for the whole sector. We are setting a trend here and I'm sure other players in the sector will follow.
'We've found some really bright young kids and as a bank we want to help them take their ideas to the next level, mentoring them and providing them with start-up capital loans up to Rs. 1 Million at a discounted rate of interest for the best six innovations . Most start-ups tend to fail but with the right nurturing they have a better chance at succeeding. We have committed to making this an annual event and this event is only the beginning of an amazing journey.I would like to say a big thank you to all our partner universities and institutions, organizers and most of all the contestants for coming out here. I think Sri Lanka will really catch up in Fintech, because when IT first took off, we were nowhere, but we have since caught up and have huge companies and a plethora of small establishments operating here now. It'll probably be the same with Fintech and if so, we'll be glad to look back and say, we were pioneers in this.'
Dinesh Thomas, the Chief Innovation Officer at Nations Trust Bank and one of the key organizers of the event added that, 'Hackathons have become increasingly common in other industries these days and most of the teams who did put forward their applications told us that they're now very selective about participation and do not participate unless they see real value. This is very encouraging. I think what sets the Nations Trust Fintech Hackathon apart from most other hackathons is that we are not after participants' intellectual property. We are not buying or taking anything from them. We want them to own their ideas and develop them. We want to be partners and collaborate with them on this journey. We saw earnest and eager participation, receiving approximately 150 applications and shortlisting 16 teams, more than we originally planned for.
'Our end game is to collaborate with others and create new possibilities for fintech in Sri Lanka and may be even the world at large. Collaboration is a win, win proposition and we can help grow our businesses together. Most of these youngsters have no limit in terms of technical skills to deliver but when it comes to business skills to take their product to market, they're often lagging way behind. We can help them here, guide them, finance them and mentor them to increase their chances of success.
'Yes, we're probably creating competition for ourselves as a result of this process but we're also encouraging people to beneficially disrupt the financial sector. We'd rather incite change and be a part of the revolution, than take a passive approach and be left behind. When it comes to collaboration for change, we want it, encourage it and see it as part of moving towards the future. The synergistic value of these projects is greater than the value of keeping things to ourselves.'
The team, 'Tech Devs' with their idea for Online Auctioning Platform were the ultimate winners of the Nations Trust Fintech Hackathon 2017 and walked away with a cash prize of LKR Rs. 250,000/- and a business loan worth Rs. 1 million at a discounted rate of interest . Online bidding application "BIDME" is an android application developed for banks to auctions the overdue pawned items. The runners up were Team Linear Six with an idea to Create an inter-bank blockchain that will help Sri Lanka's financial institutions collaborate to improve the customer experience, lower costs and reduce operational risk in areas such as KYC, faster payments, loan defaults and insurance claims. Team Phastem who aims to create  IoT based cabinet system which provides secure access to the cabinets remotely through mobile & web app while providing courier service ,which will resolve the hassle of baggage during a tour. . They walked away with handsome cash prizes of LKR 150,000 and LKR 75 ,000, respectively.
Nations Trust Bank PLC is amongst the top 30 business establishments in Sri Lanka, ranked by Business Today Magazine and is the benchmark for customer convenience, ably providing a host of financial products and services to a wide range of customers. Nations Trust is also the bank behind Sri Lanka's first fully digital banking and payment platform, FriMi. The bank operates 93 branches across the country, boasting an ATM network covering 137 locations plus more than 3,500 ATMs on the Lanka Pay Network and is the issuer and sole acquirer for American Express® Cards in Sri Lanka.
Any questions?
Get in touch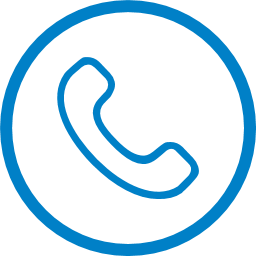 Contact us