Nations Trust Bank at the forefront of digitalisation
Nations Trust Bank PLC has been at the forefront of digitalisation of the banking space in Sri Lanka, using data-driven insights of customer behaviour to innovate solutions. Leading the charge is Senior Vice President Sales and Digital Banking Randil Boteju, building robust systems in-house, reimagining banking for both the bank and the customer. Following are excerpts of an interview with Boteju:
Q: Let us start with what the 'Nations Direct Self Onboarding Platform' is all about.

A: Nations Trust Bank has launched the Nations Direct Self Onboarding Platform to facilitate unassisted onboarding for customers, on multiple platforms such as web and mobile, with no requirement to download any software to their devices. This will change the way we do things, by making processes that traditionally involved days at a time, and multiple interactions, almost instantaneous. 

The Self Onboarding Platform allows customers to onboard themselves to the bank's products unassisted and includes a Video Know-Your-Customer (KYC) verification so that an agent can meet the client remotely to complete the onboarding process, without ever visiting a client site or a bank branch. The entire process will be fully secure with data submitted by customers being geo-tagged, and verified with two factor authentications and confirmation mandates emailed back to the customer prior to the Video KYC, thereby maintaining the required standards on security and safety.

Q: How did the Self Onboarding Platform come into being and is there more to it than meets the eye?

A: Let me answer your second question first. Nations Direct Self Onboarding is part of a larger platform we are developing completely in-house, leveraging our technical capabilities and the ingenuity of our bank's internal teams to build a technical solution. Eventually, these platforms will be responsible for full customer life cycle management including but not limited to lead management, customer onboarding and customer request management.

Like all innovations at Nations Trust Bank, the Self Onboarding Platform also came into being in response to evolving customer need and behaviour patterns. Our analysis showed that as the customers became more tech savvy, they wanted a smoother experience with the bank, starting with the onboarding process. The traditional way of waiting for days to fulfil their banking needs was no longer tenable. This meant that we had to restructure our operations framework into a more modern and effective system. 

This then opened up the opportunity for us to enable a mutually beneficial model for the bank and the customer; by leveraging digital technologies for greater efficiency, with significant cost savings in terms of time and money for both parties and an enhanced customer experience.

So, we looked at global platforms that have excelled in customer experience. We went beyond traditional banking platforms to benchmark our customer experience against giant platforms such as Netflix, Amazon, and eBay to name a few, modelling the system in a manner that reimagines banking from the customer's viewpoint. 

The first step of our re-imagination process was when we digitised and reinvented our physical customer onboarding process. Whether it is an agent visiting the customer, or the customer visiting a branch, there is no paper involved, with the customer being onboarded digitally in real time and updated immediately. The Self Onboarding Platform that is now being launched, is the second step in the holistic approach towards a fully-fledged digital customer onboarding platform. 

What is even more unique about our system is that even from the back end, we have automated all processes with bots supporting all stages of the customer experience such as directing their requests, verifying customer identity and assigning agents for the Video KYC process. 

Q: How user-friendly is the Self Onboarding Platform? Is it only for the younger tech savvy consumer?

A: I believe everyone has embraced technology now. Therefore, our Self Onboarding Platform is designed and delivered for all demographics. However, even if our customers were to face any obstacles using the platform, our teams will immediately be alerted and call the customer to guide them through the process. 

The multi-platform nature of our system also enables the various demographics of customers to use the platform that they are most familiar with and comfortable using, making it adaptable anywhere. For example, whereas the younger digital natives are more at home with smartphone apps, some of our older customers still prefer using desktop and laptop based online banking, and all of them will be able to use this platform seamlessly, regardless of their platform of choice. 

As these come together and we reimagine banking for the future, we are also working together with the regulator, the Central Bank of Sri Lanka, to ensure full compliance to banking and information security guidelines. 

Q: Tell us more about the development of the system in-house. 

A: We have technical, business, user experience and customer experience teams at the Bank who all worked together to develop a comprehensive best-in-class product to present to the customer. The Self Onboarding Platform we have developed is a testament to the abilities of our developers, some of them who are very young, and the teamwork that was in place, to together understand the business case and to develop the system to complement it.

Our digitalisation process has also changed the way we do things in the Bank. With the automation, some team members engaged in routine repetitive tasks have been able to engage in more challenging high-level tasks transforming their work experience. Overall, digitalisation has enabled our team to work more effectively and efficiently, increasing the number of customers they are able to satisfy.

Q: In conclusion, where is Nations Trust Bank headed towards in its digitalisation journey?

A: In the last year, Nations Trust Bank received the Merit Award for Best In-House Developed App at the National ICT Awards – NBQSA 2021 and won three awards at FITIS Digital Excellence Conclave and Awards 2021. This recognition comes with just the first step of our onboarding digitalisation, and we are only now getting started.

In reimagining banking, we enable technology to do what the individual person wants, thereby enhancing the customer experience to a personalised level. The future of banking will be as simple as using other digital estates such as social media, Netflix and Google. Nations Trust Bank brings together all the digital aspects of our day-to-day lives into banking, seamlessly integrated with the outside world of our end-consumer.

Source: Daily FT
Any questions?
Get in touch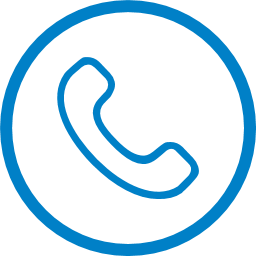 Contact us