IFC's $25 Million Investment in Nations Trust Bank to Help Sri Lankan Businesses Continue Operations, Preserve Jobs Amid COVID-19
In an effort to provide improved access to critical working capital for Sri Lankan businesses impacted by the COVID-19 pandemic and to help preserve jobs, IFC, a member of the World Bank Group, is providing a $25 million loan to Nations Trust Bank (NTB). 
The financing package, which will be used by NTB to help small and medium sized enterprises (SMEs) and corporates, is part of IFC's $8 billion global COVID-19 fast-track financing facility, supporting companies to stay afloat during the ongoing public health crisis. This investment comes under the Working Capital Solutions (WCS) program of the COVID-19 response envelope, which provides $2 billion globally to emerging-market banks, enabling them to keep operating and preserve jobs. 
"IFC's investment in Nations Trust Bank will help us better support the government's efforts to strengthen the country's position through increased exports and reduced reliance on imports. IFC's funding will enable us to provide trade finance and working capital facilities to affected businesses—exporters, local industries, especially mid-market corporates and small and medium sized enterprises—in Sri Lanka, so protecting people's jobs," said Priyantha Talwatte, Director/ Chief Executive Officer, NTB. 
In IFC's 50 years of operations in Sri Lanka, NTB has been one of IFC's longstanding clients. As a founding shareholder, IFC has supported the bank through multiple investments and advisory initiatives since 1999, including support to help boost lending to SMEs, including those owned by women, marking NTB's first gender-focused commercial lending in the country. 
"At a time when the global pandemic is taking a terrible toll around the globe, it is vital that Sri Lankan businesses, especially small and medium sized enterprises, have all the support they need to build back better," said Rosy Khanna, IFC Regional Industry Director, Financial Institutions Group – Asia and Pacific. "We know that small and medium sized enterprises are the key engines of growth in many countries, including Sri Lanka, and are especially vulnerable during crises. Keeping these businesses solvent is therefore essential to minimize the economic damage and save jobs so we hope this fresh investment will equip Sri Lankan businesses to navigate these difficult times and emerge stronger and more resilient to future shocks." 
This is IFC's second investment in Sri Lanka through its global $8 billion fast-track COVID-19 facility. In June 2020, IFC provided a $50 million loan to Commercial Bank of Ceylon to expand lending to SMEs affected by COVID-19, with over a third dedicated to women-owned businesses. Last year, IFC also invested $175 million in John Keells Holdings (JKH), of which NTB is a subsidiary. This will support JKH businesses in Sri Lanka and the Maldives, thereby boosting key sectors such as retail and tourism in the region.
About IFC
IFC—a member of the World Bank Group—is the largest global development institution focused on the private sector in emerging markets. We work in more than 100 countries, using our capital, expertise, and influence to create markets and opportunities in developing countries. In fiscal year 2020, we invested $22 billion in private companies and financial institutions in developing countries, leveraging the power of the private sector to end extreme poverty and boost shared prosperity. For more information, visit www.ifc.org.

CEO, Priyantha Talwatte & IFC, Rosy Khanna
Any questions?
Get in touch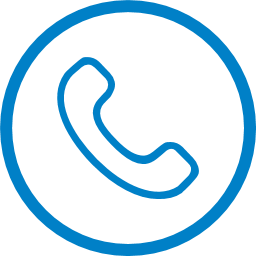 Contact us