Technology: Power to Small Business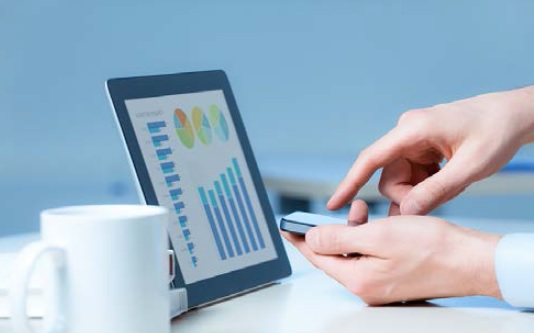 Thanks to the advent of new technology and the digital age, as a small business or a new start-up, you can now compete on a level playing field with your larger counterparts and position yourself to your own advantage utilizing the resources that are now available to you.
Don't be frustrated by the prospect of running your small business with a small staff or even on your own. We'll look at mobile apps and solutions that can help you manage your finances better and communicate with your team and your clients more effectively.
Mobile productivity apps for accounting & financial management
Managing finances while keeping track of transactions and commitments can be a daunting task, especially for small business owners when you have to worry about keeping your business alive on top of everything else. This is where these extremely useful mobile apps can help.
Wave - The Wave app is free, easy to use and is a feature rich accounting software platform designed specifically for small businesses, independent contractors and sole proprietors. Probably its only drawback is that it is only available on iOS devices.
Wave allows you to keep track of sales, expenses, manage invoices, customer payments, pay employees, scan receipts, generate accounting reports and even offers invoicing and receipt tracking capabilities.
QuickBooks - QuickBooks is a powerful and well known accounting software available for both Android and iOS and lets you get a real sense of your company's financial health. It can track sales and expenses, create financial statements such as profit-and-loss reports, pay employees & vendors, track unpaid invoices and more. It can connect all of your accounts including business bank accounts, credit cards and PayPal and transfer data from these sources seamlessly. It even allows you to upload photos of receipts using your phone so that you can always be on top of things.
While the app can be used for free, its true potential is only unleashed with paid plans that cost between 10 and 24 USD for six months and 13 to 40 USD per month thereafter. You can get a full service, 30-day free trial before you commit.

Mobile apps for teleconferencing
As a small business, you have a major advantage in being able to save costs by allowing employees to telecommute or simply being able to have employees and representatives in far flung places but still have them stay well connected to the central operation.
Today there are plenty of apps for this purpose, most notably Skype which offers multiway web teleconferencing with video. The future really is here with three or more people being able to have a video teleconference at the same time. The basic version of Skype is free but Skype for business starts at USD 5 per user per month and allows for teleconferencing of up to 25 people at a time, computer screen sharing, file sharing and superior connectivity and call quality. The free and paid versions of Skype are very different from each other and while you may have had experience with the free version, you haven't properly experienced Skype until you've unlocked its enterprise level functionality.
Fuze is another great videoconferencing app that hosts online meetings for all devices and operating systems. It offers HD video and crisp audio, is easy to set up and free to use. However, you can contact the company for more complex requirements and pricing for such services.
Mobile apps for information sharing on the cloud
Cloud services like Dropbox, which boasts 500 million active users, are popular platforms on which to store and share files on the cloud. They're especially useful for small businesses that need a reliable way to share information with telecommuters and also for collaborative work.
Dropbox is free for individuals but businesses can access it for as little as USD 8.25 per month. Just like Skype you may have experienced the free version of this service but its real magic is unleashed at the enterprise level.
Today, as a small business, you have it better than ever before and are often able to perform better than your larger counterparts because of the new technology that is available to you. New technologies like the apps we have looked at here and others have made it easier to do business and keep track of things. While it is not easy to compete in today's markets, it could be said that with the technology at your disposal, it has never been easier to do business.
Any questions?
Get in touch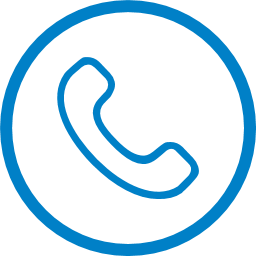 Contact us