Smartphones Are Dominating The World!

At the end of 2018 sales of mobile devices in developed economies were made up almost entirely of smartphones and by the end of 2019 more than 2.5 billion people will use a smartphone, worldwide. With just over 7 billion people on the planet currently, this means that by the end of the year nearly 30 per cent will use a smartphone.
Did you know?
In 2006 just 64 million smart devices were manufactured globally, a time when Nokia had 50 per cent market share and today's market leaders, Samsung and Apple were not even in the top five. But just 12 years later smartphones are dominating the world and playing pivotal roles in everyday life.


How & Why? Simple… Smartphones offer synergy & fusion!
For example, as late as 2006 if you delivered Pizza, you needed to carry a phone, a portable POS device and, if you wanted music on your rounds, an MP3 player plus a camera to document complaints, if necessary.
Today you only need a single device that fits in a pocket; a phone, MP3 player, POS device and camera, all in one. One smartphone is enough! That's why they're dominating the world.
That's not all! Smartphone Price acts as a catalyst for world domination.
Smartphones have never been cheaper. Over the last 10 years prices have dropped drastically in terms of what you get for the price you pay. What you pay for excellent mid-market device today, wouldn't even have bought you a low end device 10 years ago.
How much dominance?
In quantitative terms, over ten years, smartphones have gone from nowhere to nearly 30% of the world owning one and this is just the beginning. In qualitative terms, they dominate our lives more than we care to imagine. If you have basic human needs like food & shelter you are almost sure to have a smartphone. Heck, there are even people without adequate food and shelter who have one. They have made our lives so much more connected, accessible and fuller.
How Nations Trust is Adapting
Seeing the dominance of smartphones, we have designed and developed exceptional, user-friendly digital banking solutions for smartphones allowing customers to access all of our services digitally.
Nations Mobile Banking is top in its class in Sri Lanka being the first to offer integrated biometric authentication features and is the only Mobile Banking App in Sri Lanka to feature full trilingual support. The app is a testament to our goal of technologically transforming banking into an inclusive and user-friendly experience for all.
We have also taken a giant step forward with FriMi – Sri Lanka's first fully fledged digital bank, payments platform and lifestyle partner. Signing up for FriMi is a breeze and can be completed entirely online using only a smartphone, even if you are a new customer. FriMi allows users to open a savings account that pays up to 7% interest on available balances and use their account to pay for goods and services at merchants on the FriMi network using a variety of methods such as QR codes, NFC and direct P2P transfers.
FriMi makes sending and receiving money to anyone a breeze even if they don't have the app. Users can also avail themselves of incredible offers and discounts at partner merchants. FriMi is the first comprehensive, truly digital banking solution in Sri Lanka and strives to make things simple for everyone. The app is available on both the iOS and Android platforms.
Any questions?
Get in touch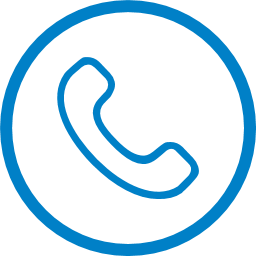 Contact us