1. What is the difference between Smart statements compared to E-statements?
Smart statements are monthly statements that consolidates details of your deposits, investments, leasing and loan products in one portfolio. Smart Statements present you with your whole banking portfolio in one place for you to peruse both at a glance and in-depth.
2. What are the benefits of receiving smart statements?
Smart statements are newly designed and will have integrated graphs and charts made for easy understanding and tracking of your entire financial portfolio with us. Newley designed sections will create a clearer segment indication at every page for easy reference.
3. How do I register for Smart Statement facility?
As customer of Nations Trust Bank there are multiple ways to get registered for the service depending on the type of account you have with the Bank
Individual
Log into Nations Online Banking and send us an email request along with your preferred email address to get registered for the service
Sign into Nations Mobile Banking App and make a service request or send a message and get yourself registered for preferred account(s) / card(s)
Visit any Nations Trust Bank branch and get registered for the service
Call our 24/7 contact center
Business
Visit any Nations Trust Bank branch and get registered for the service.
4. Is there a fee for Smart statements?
No, Smart-Statement is a free service for customers.
5. When will I receive my smart statements?
Your Smart statements will be delivered monthly to your email address registered with the bank
6. To which Email will I get my Smart statements to?
You will receive the Smart statement to the email address provided at the E-statement or Smart Statement registration. Subsequently you can change to a different email address by nominating an email address through.
7. Will I continue to get E-statements also?
No. We will stop E-statement(s) ones you are registered for smart statement.
8. Will my smart statement look the same as my regular printed statements?
Yes, when you print your Smart Statement it will look same as the current statement what you receive monthly.
9. Can I stop or resume paper statements?
Yes, you can subscribe or unsubscribe for paper statement by placing a request at the branch, via digital banking platforms or contacting our 24/7 hotline.
10. Can I request to obtain a copy of the paper statement after I subscribed to the Smart Statement? Is there a charge?
Yes. You can request to obtain a copy of paper statement for a particular month; however, a service fee will be applied as per the Tariff per request.
11. Will my credit card statement also be available on this statement?
Currently, your Credit Card transactions will be reflected in a separate E- statement.
12. Do I need to enter my password when viewing my Smart-Statement?
Yes, the smart statement is password encrypted for more information please read the body of the email you have received the statement.
13. Which browser should I use to view Smart statements?
Downloaded attachment is best viewed on the latest version of Google Chrome, Microsoft Edge, Mozilla Firefox or Safari browsers. To export & print your statement, you need to have Adobe Reader 7.0 or higher. If you don't have Adobe Reader installed on your PC, you can download it from www.adobe.com. 
If you are using an iPhone please download 'HTML Viewer Q' app from App Store to your device in order to open the attachment for viewing and for a better experience.
14. How long will my statements be available online?
You can access to the Smart Statements anytime from the attachment you have received to your email
(bank will have the backup only up to 6 months)
Any questions?
Get in touch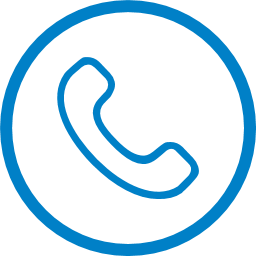 Contact us