Deputy Manager - Institutional Banking
Closing Date: 17th December 2022
Job Profile
Assist the AVP – Corporate Banking to maintain the Correspondent Banking portfolio and consistently deliver an excellent level of convenience to NTB customers by facilitating international transactions as per customer requirements.
Monitor and follow-up relating to the Correspondent Banking portfolio and enhance correspondent banking network and deepen the level of interaction and reciprocal facilities.
Carry out detailed analysis of counterparty limits covering financial, market, and economic aspects for approval by the relevant credit approving authority.
Enhance Bank's image of stability, reliability and market reputation through close and effective contact with existing Correspondent Banks and follow up on tariffs/charges which has been negotiated and ensure all information is maintained accurately.
Closely monitor counterparty limits and carrying out regular and timely reviews and ensure timely access to financial information relating to the respective banks.
Obtain all relevant terms and conditions and other documents and maintaining credit files for all counterparties, Nostro and Vostro accounts with necessary documentation, CPRs and agreements.
Follow up effectively on any audit/ Compliance / CBSL comments or findings and where relevant review operational controls and ensure risks are mitigated and ensure that reviews are not overdue and are carried out in line within the risk parameters stipulated for counterparty limits.
Act as an intermediary between the Correspondent Banks and important service points of the bank i.e. Trade Services, Treasury, Branches, Central Operations, etc. to provide a superior service.
Special Skills and Attributes
Excellent interpersonal and communication skills – both written and verbal
A fair knowledge / understanding of theoretical and practical skills in lending and finance
Basic Skills in Marketing/Sales
Understanding of Trade Financing and Treasury Operations of the Bank
Should be able to work independently, able to multitask and work under pressure
Should be extremely organized and thorough in follow ups
Experience & Qualifications
4 Years' experience in a Bank/Financial Institution. Experience in Corporate Banking, Credit, Trade, Treasury areas will be advantageous.
A full / part qualification in Business Administration/Banking/Finance (CIMA/ACA/ACCA/CFA)
Any questions?
Get in touch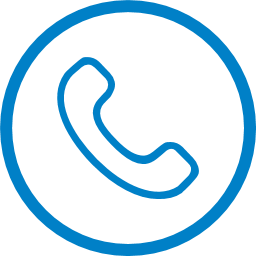 Contact us