Who is eligible to open this account?
A Sri Lanka individual resident in or outside Sri Lanka
Dual Citizens
Citizens of other states with Sri Lankan origin
A non-national resident in or outside Sri Lanka
Funds, corporate bodies, associations incorporated/registered outside Sri Lanka
Any other well-wisher
How to open a Nations Special Deposit account?
Permitted Credits
Inward remittances in foreign currency received from outside Sri Lanka in favor of the account holder through the banking system.
Transfers from Inward Investment Accounts (IIA) or accounts maintained in the Offshore Banking Unit by the account holder, out of the proceeds received as inward remittances after 8th April 2020.
Transfers from Personal Foreign Currency Accounts (PFCAs) of the investor can be directly credited to a Special Deposit Account (SDA) if the PFCA has been funded via inward remittances received during the period 07.10.2020 to 12.10.2020 with the intention of placing a SDA. Inward remittances received after 12.10.2020 to a PFCA should be routed through an IIA (as per the customer eligibility) to be placed as a SDA.
Foreign Exchange (Currency Notes, Foreign Bank Drafts etc) legitimately acquired and brought into country by the account holder on or after 01.01.2020 (Subject to relevant Declarations).
Foreign Currency notes possessed by any person in (temporary basis) or resident in (permanent basis) Sri Lanka up to USD 15,000 or Equivalent (subject to declaration on the source of funds).
Permitted Debits
Outward remittances of maturity proceeds upon maturity of the term deposit.
Transfer of maturity proceeds of Special Deposit Accounts term deposits to an Inward Investment Account or an account maintained in the Offshore Banking Unit by the same account holder.
Transfer of maturity proceeds to FCBU accounts of the same account holder.
Transfer of maturity proceeds to Personal Foreign Currency Accounts of the same account holder (subject to eligibility to maintain).
Disbursements in Sri Lanka in Sri Lanka Rupees.
Features of Special Deposit Account
This is a Fixed Deposit which can be opened either for 6 month or 12 month tenures
Can be opened in any designated foreign currency.
Option to open as a Joint account with eligible parties.
Higher Interest rates.
Repatriation is freely permitted outside Sri Lanka upon maturity
Product is valid only till 08 April 2022

*Designated Foreign currencies – United States Dollars (USD), Euro, Sterling Pound, Australian Dollars, Singapore Dollars, Swedish Kroner, Swiss Franc, Canadian Dollars, Hong Kong Dollars, Japanese Yen, Danish Kroner, Norwegian Kroner, Chinese Reniminbi, New Zealand Dollars.
Key currency interest rates
| | | | | |
| --- | --- | --- | --- | --- |
| Tenure | USD* | GBP | EUR | AUD |
| 6 Months | 6.5 | 4.25 | 3.5 | 4.5 |
| 12 Months | 8.35 | 5.5 | 5.0 | 6.0 |
How to Get Started
Please contact our overseas representatives for more information.
| | | | |
| --- | --- | --- | --- |
| Name | Country | Contact No Local | Overseas No (WhatsApp/Viber/IMO) |
| Dinusha Mendis | UAE | 0772866700 | 00971562738711 |
| Bashitha Herath | Qatar | 0766258318 |   |
| Shalitha Silva | All Countries  | 0771247426 |   |
Any questions?
Get in touch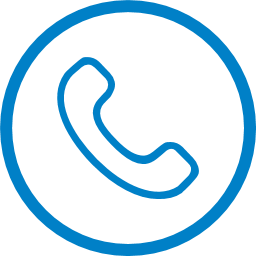 Contact us