No hassles, no worries not a care in the world!
Life is like a game; sometimes we win, sometimes we lose. Although winning may always be the plan, it is not certainty.
However, with Nation's Assurance Superior you can be sure of winning in this game we call 'Life'.
What's more, with our Nation's Assurance Superior plan, it is win-win all the way, with both your investments and your Protection assured throughout.
What to expect?
Enhanced Returns
You are ensured that you are entitled to enhanced & secured returns.
Funds will be invested in the Union Assurance Life Fund which is professionally managed with a track record of attractive returns
100% of the distributable investment yield of the Union Assurance Life Fund credited as dividends to your individual investment account
Guaranteed minimum dividends declared at the beginning of each calendar year, ensuring that the declared dividends will not fall below the minimum guaranteed for the given year
Your individual investment account, accumulating monthly, with dividends to enhanced returns
Guaranteed Protection
We have ensured that you get the highest level of guaranteed protection
Funds invested in the Company's Life Fund, being managed under the guidelines provided under the regulations of the Insurance Industry Act No. 43 of 2000
A substantial guaranteed life cover in tandem with enhanced returns
In the event of death during the term of the plan, guaranteed life, cover or value of the Investment Account, whichever is greater, will be paid
What level of flexibility do you get?
We have assured flexibility whilst providing enhanced returns and guaranteed protection
The freedom of multiple terms to choose from 10 to 30 years
You could enjoy your dividends even if you are unable to continue your premium payments**
You can see how your investment account grows during the term of the plan similar to your bank savings account**
Illustration of the three dividend rates give an indication of the maturity benefits to be expected
All additional protection benefits could be added to the plan (such as Accidental Death, Disability, Hospitalization, Critical Illness, Family Income, Funeral Expenses etc.)
Your spouse too could be covered with additional protection benefits
The rights of having Annual Dividend Rates declared up-front at the commencement of the year
**This benefit is available for policy holders who have continued the policy for three years
How does your money grow?
Benefit Illustration
If you are 35 years old and take a 15 or 20 year plan, the following illustration shows your guaranteed Death Benefit and protected Maturity Value
Age 35 / Term 15
Annual Premium

Guaranteed Death Benefit

Investment Account Value after 15 years

Calculated at 6% Dividends (Rs.)

Calculated at 8% Dividends (Rs.)

 Calculated at 10% Dividends (Rs.)

25,000

375,000

590,104

695,520

821,498
Age 35 / Term 20 
Annual Premium

Guaranteed Death Benefit

Investment Account Value after 20 years

Calculated at 6% Dividends (Rs.)


Calculated at 8% Dividends (Rs.)

 Calculated at 10% Dividends (Rs.)

25,000

500,000

958,182

1,203,652

1,518,672
Issued and underwritten by: 

Any questions?
Get in touch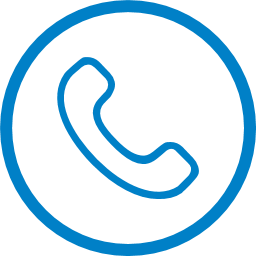 Contact us