FriMi From Nations Trust Bank, Ranked Among The Asian Banker Best Digital Banks And Financial Instit
FriMi, Sri Lanka's first digital bank which is powered by Nations Trust Bank has recently been ranked amongst the top 30 Best Digital Financial Services Providers in the Asia Pacific, Middle East and Africa under the category of "The Best Digital Banks & Financial Institutions for 2018" by The Asian Banker. This ranking puts FriMi amongst the top 30 well known brands such as Ant Financials, Digibank, Paytm and it is the only digital bank from Sri Lanka to feature in the rankings.
The Asian Banker, is a leading global provider of strategic intelligence on the financial services industry, established in 1996.
Discussing the inclusion of FriMi into The Asian Banker ranking of the best digital banks in these regions, Renuka Fernando Director / Chief Executive Officer at Nations Trust Bank said "We're proud and honoured to have our digital bank FriMi recognized by The Asian Banker and even more thrilled to have been placed among the big brands like Ant and Digibank, who are trailblazing in the region. Nations Trust has made an unwavering commitment to a strong digital strategy so that we can bring unparalleled customer experiences to our Sri Lankan market and are greatly encouraged by this recognition as the only Sri Lankan brand to make the list".
'FriMi was born out of this drive towards digital excellence and absolute customer convenience. Since the launch we have seen rapid adoption of the platform and people are now beginning to understand the power of a digital bank. This will surely motivate us to keep pushing the boundaries, and enhance the FriMi lifestyle capabilities through adoption of innovative technology, so that we can deliver tomorrow's solutions to our customers, today. On behalf of Nations Trust, I would like to thank The Asian Banker for recognizing our efforts and assure our customers of our continued commitment to bring them the best experiences possible"
FriMi is a revolutionary digital banking and payments platform and lifestyle partner powered by Nations Trust Bank. It enables FriMi customers to enjoy all the benefits of a traditional high interest savings account and all of the transactional banking power that a savings account delivers, including bank to bank transfers and bill payments, on a fully mobile platform. It has also brought unmatched capability to transfer money to anyone, anywhere in the country, who has a mobile phone, even without a bank account, through a cash token which can be withdrawn at any Nations Trust bank ATM. Lifestyle solutions from gifting to donating can also be done via this platform. FriMi also enables payments through the mobile phone at a wide network of merchants using QR code, NFC, and mobile to mobile payments. With the recent launch of Nations open API Banking, FriMi has also integrated directly to the electronic cash registers of the larger merchants such as supermarkets.
Beyond meeting the banking and payment needs of the individual customer, FriMi has revolutionized and empowered the small merchants with the pioneering capability to accept payments on their mobile phone through the FriMi merchant app, a truly Sri Lankan app with tri lingual capability. With this app, the small merchant who had only a cash option in the past is now able to enjoy receiving sales proceeds directly to their bank account, withdraw cash anytime from an ATM and monitor their cash flow and transactional information related to their business
Nations Trust Bank PLC is amongst the top 30 business establishments in Sri Lanka, ranked by Business Today Magazine and is the benchmark for customer convenience, ably providing a host of financial products and services to a wide range of customers. The bank operates 93 branches across the country, boasting an ATM network covering 138 locations plus more than 3,500 ATMs on the Lanka Pay Network and is the issuer and sole acquirer for American Express® Cards in Sri Lanka.
Any questions?
Get in touch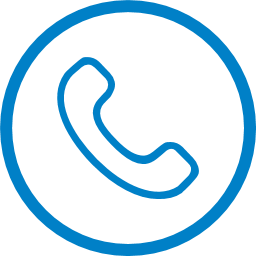 Contact us