FMO supports Nations Trust Bank's growth and drives job creation in Sri Lanka
FMO recently arranged a USD 50mln syndicated loan for Nations Trust Bank (NTB) in Sri Lanka. The loan supports further growth in Nations Trust Bank's business banking activities which, for a number of years, has been strategically geared more towards small and medium enterprises and boasts a very successful track record so far.
Nations Trust Bank is one of the top 10 banks in Sri Lanka and is one of the fastest growing and most dynamic banks in the country with a branch network spanning across nearly 100 locations. This ensures accessibility, which is especially critical in less urban areas. Nations Trust is also a frontrunner in promoting and adopting Fintech solutions as a means to further enhance its product and service offering.
This syndicated transaction is FMO's first repeat deal for Nations Trust Bank, following a subordinated loan which was provided 8 years earlier to further the Bank's ambitious growth strategy.
Apart from supporting the Bank to obtain stable funding to grow its business, the syndicated loan also enabled Nations Trust Bank to reach out to respected financiers such as Standard Chartered Bank, Abu Dhabi Commercial Bank, First Commercial Bank (Taiwan) and Atlantic Forfaitierungs, most of whom are lending to Nations Trust Bank for the first time thus exposing the Bank to a highly diverse group of financiers in terms of geographies, backgrounds and areas of expertise. Nations Trust can now further build on these new relationships and explore cooperation beyond the funding obtained through the current facility.
With this syndicated facility, FMO was able to blend tranches from commercial lenders and themselves to offer an overall facility with a 5 year tenor that resulted in a maturity profile that aligned well with the client's needs. Furthermore, FMO is pleased to have been able to include two participants in the syndicated loan who are first time lenders in a FMO arranged syndicated transaction
The financing underlines FMO's commitment to driving Sri Lanka's growth through partnerships with solid local institutions and by enabling other financial institutions to easily access this market.
Ms. Linda Broekhuizen, Chief Investment Officer of FMO commented, "We are honoured to have been awarded the opportunity to further deepen our relationship with Nations Trust Bank, leveraging on the support of established and new partnerships with commercial financiers. Together we can contribute to driving local prosperity in Sri Lanka".
Ms. Renuka Fernando, the Director, Chief Executive Officer of Nations Trust Bank stated that the facility not only provided stable longer term funding to the Bank but also opened doors to broad base funding options by establishing relationships with other commercial lenders some of whom are new to the Sri Lankan market. She thanked FMO for continuing to be a trusted partner for long years and expressed her belief that this transaction would further cement the strong relationship the two institutions maintain.
Nations Trust Bank PLC is amongst the top 30 business establishments in Sri Lanka as ranked by Business Today Magazine, ably providing a host of financial products and services to a wide range of customers. Nations Trust is also the bank behind Sri Lanka's first fully digital bank, FriMi. The Bank operates 93 branches across the country, boasting an ATM network covering 137 locations, including 23 with Cash Deposit Machines, plus more than 3,500 ATMs on the Lanka Pay Network and is the issuer and sole acquirer for American Express® Cards in Sri Lanka.

Any questions?
Get in touch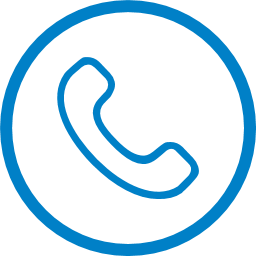 Contact us