Nations Trust Bank Renews Its Commitment To Sustainability With Carbonconscious® Certification
Reiterating its commitment to Climate Action, Nations Trust Bank renewed its CarbonConscious® Certification for the second consecutive year for their Head Office in Union Place and two other main offices in Nawam Mawatha and Kotahena. The bank worked with The Carbon Consulting Company (CCC) to calculate the Carbon Footprint of said locations in accordance with the international guidelines on assessing Greenhouse Gas (GHG) Emissions. The certifications were awarded by The Sustainable Future Group (SFG), which indicates the continuation of a monitored three-year programme to measure, manage and mitigate the environmental footprint of the selected offices.
"Sri Lanka, being an island-nation in the tropics, would be one of the hard-hit countries from effects of climate change. As a bank that operates to help people and businesses achieve today's goals and tomorrow's aspirations, we understand that we have a greater role to play in promoting positive climate action in our sphere of influence. The work that we have undertaken with Carbon Consulting Company in identifying and managing our carbon footprint is a measure stemming from this commitment. In addition, we are looking to further incentivise sustainable lifestyles and investments through our product portfolio and service solutions to help Sri Lanka transition to a greener and a more resilient economy." Renuka Fernando, Chief Executive Officer of Nations Trust Bank said.
The bank has introduced multiple measures on better energy and waste management and employee commuting schemes in an effort to mitigate their overall footprint. A notable initiative is the availability of flexi-hours for back office and support staff, which has the benefit of cutting down time spent in traffic, thereby contributing towards lowering their emissions. The bank has also invested in sourcing energy through renewable sources with a 40kW solar net metering system installed at the Millennium House facility on 12th March 2017. The Lean transformation and the digitalisation drives of the bank have cut down on redundant paper use and redundant customer commute, enabling the customers to lower their carbon footprints. Other sustainable consumer options currently being promoted is expected to help Sri Lanka transition towards a greener economy.
Sanith De S Wijeyeratne, CEO of CCC remarked, "NTB has reinforced its place as a leading private bank from an environmental sustainability perspective. Not only have they committed towards a multi-year engagement programme to measure, manage and mitigate their carbon emissions, but their commitment towards external and independent verification of the same, goes a long way in confirming their actual performance, when compared to other businesses internal and unverified claims. We are privileged to be on a shared journey together with their highly committed management team, to optimise their emissions over their network. The installation of solar panels will be the first in many significant steps to make the necessary operational corrections aimed at carrying on business in the low carbon environment of the future."
Any questions?
Get in touch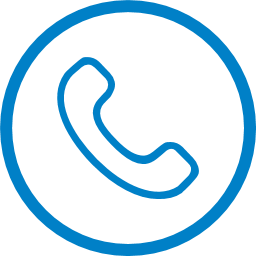 Contact us