Nations Trust Bank Reiterates Its Promise To Protecting The Environment On World Environment Day
Nations Trust Bank salutes United Nations (UN) World Environment Day and is once again proud to be associated with this key event in the UN calendar which advocates environmental protection whilst calling for political action. Recognising that the main form of waste created by schools is paper, this year, Nations Trust Bank has taken the initiative to conduct workshops in 10 selected schools in Kandy to create awareness and to demonstrate the importance of recycling paper and the path to a greener future. The workshops are a joint initiative with British Council, Kandy. Safety guidelines to adhere to while recycling will also be addressed by Dr Anuruddha Karunarathna from the Faculty of Engineering, University of Peradeniya.
Furthermore, the Bank will provide each school with the required machinery to recycle paper and produce recycled paper for their day to day use. The initiative will be ongoing whereby Nations Trust Bank will continue to monitor each school's progress every three months.
Nations Trust Bank adopts a strategic and formalized approach to Corporate Social Responsibility (CSR) and ensures selection, effective implementation and continuous monitoring in all its community engagement projects. The Bank's community efforts falls under four key pillars of Education, Environment, Disaster Relief and Health.
Nations Trust's commitment to protecting the environment and its threatened biodiversity is clear, given their ongoing project with the Biodiversity Conservation Centre at Hiyare, Galle. Under this partnership, which began in 2008, the Bank conducts and partners with awareness programmes on biodiversity conservation under the theme 'Conservation through Education'. The workshop programmes target young adults with the firm belief that a future generation more aware of the need to conserve the rich biodiversity of our country is the best defense against degradation.
The Bank also supports a unique Biodiversity Breeding Centre at Hiyarae, Galle, for endangered species and supports its Animal Rescue Program, which provides immediate medical and surgical care for injured wildlife.
Furthermore, Nations Trust Bank in partnership with Galle Wildlife Conservation Service and the Geoffrey Bawa Trust, has set-up and maintains a rehabilitation program for Hog deer, a critically endangered species. Together, they have converted a small island in Lunuganga as a habitat for the rehabilitated Hog deer.
"As a Bank with an island-wide presence, we make a conscious effort to reach out to all communities we operate in with the hope of helping them better their life and the community. Our CSR efforts are predominately aimed at the future generation, because we want to create an environment in which people work towards conservation," said Theja Silva, Deputy General Manager Legal/Company Secretary, Nations Trust Bank.
Explaining future plans for their community efforts, Theja further commented, "As part of our ongoing efforts with the Biodiversity Conservation Centre at Hiyare, Nations Trust Bank has already committed to fund a project for a wet zone Leopard survey for the conservation of Leopards in the area."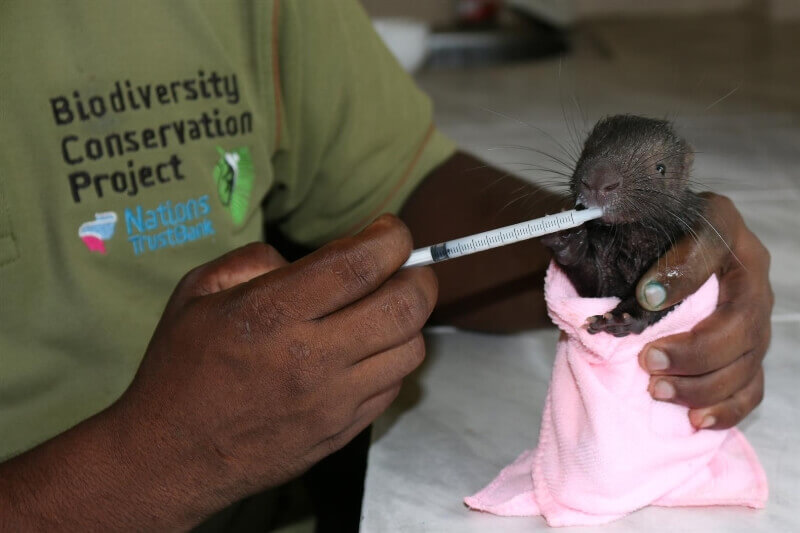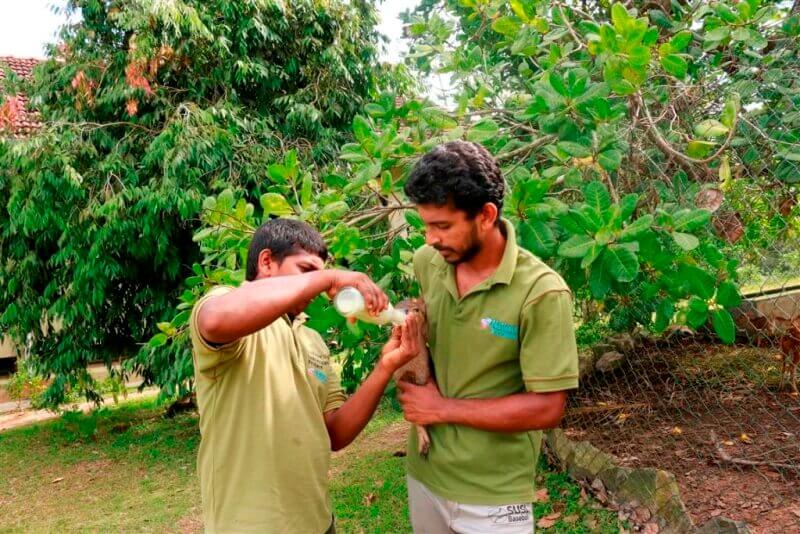 Employees of Nations Trust Bank actively participating in community initiatives


Any questions?
Get in touch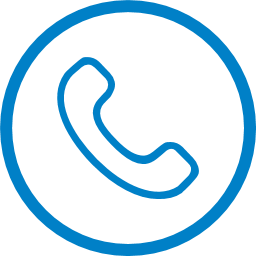 Contact us