Nations Trust Bank Fosters Research And Education On Biodiversity
Recognizing the important role biodiversity and ecosystem services play towards quality of life and wellbeing of the economy, Nations Trust Bank strengthened its collaboration with Wildlife and Nature Protection Society (WNPS) in fostering research and education on biodiversity, with its full sponsorship of the "Loris' and 'Warana/Waranam' magazines. The sponsorship spans a period of three years from 2017 to 2019 with the first magazine published under this agreement being the renewed Warana/Waranam magazine that has undergone a major format change to become the first bilingual magazine on nature to be published in Sri Lanka. The e-version of Warana/Waranam magazine and the Loris magazine will be made freely accessible on Wildlife and Nature Protection Society's webpage from 05th of June 2017.
Warana magazine that is primarily enriched by the research findings of the local university undergraduates is being made available to the school library system, thereby fulfilling dual objectives of promoting research in tertiary education, whilst at the same time being a source of science based learning in secondary education. Such efforts are expected to enhance the sensitivity and appreciation of biodiversity value amongst the younger generation.
Loris magazine that reaches wildlife enthusiasts and environmental advocates from civil society equips them with the latest research on the status of biodiversity in the country and sheds awareness on species at risk and conservation efforts underway.
Speaking on the rationale of Nations Trust Bank's full sponsorship of WNPS's magazines, Renuka Fernando, Chief Executive Officer,  Nations Trust Bank noted, "Given the status of Sri Lanka as a biodiversity hotspot and the lack of due recognition about the value of biodiversity and ecosystem services, it is imperative that further research is undertaken and evidence based knowledge becomes available to public at large, so we have a better understanding and appreciation of the kind of action that is required. That is why we are investing in promoting quality research and knowledge dissemination as we are doing with the Loris and Warana/Waranam magazines".
The sponsorship of the magazines is in addition to the Nations Trust Bank's current endorsement of WNPS's annual ten-part lecture series, featuring leading biodiversity researchers,  which the bank is sponsoring for the second consecutive year. Since the beginning of this partnership, a total of over 3,000 participants have attended the 14 public lectures hosted.
Highlighting the uniqueness of Sri Lanka's biodiversity status Rukshan Jayewardene, President,  Wildlife and Nature Protection Society noted,  "Within the confines of a 65,000 sq km Island, Sri Lanka punches way above her weight in terms of both biodiversity (Flora and Fauna) as well as spectacular mega fauna. Apart from the little animals such as frogs, fresh water fish and crabs, skinks, lizards, ground snakes and insects to name a few, Sri Lanka is remarkable in that we are probably the best place in all the world to see Leopard, Sloth Bear, Asian Elephant, marsh Crocodiles and Blue and Sperm Whales".
In expressing his thoughts on the broad, long-term engagement with Nations Trust Bank, Jayewardene added, "Sri Lanka's biodiversity is continental in scope if not in scale and its future rests with the future leaders and decision makers of our Island. In that respect, both the monthly lecture series and the two publications Loris and Warna/Waranam presented and published by WNPS and sponsored by Nations Trust Bank is of key importance to our conservation process. It is our hope that these lecture series and dedicated publications prove to be inspirational, motivational, and educational that will fashion the thinking of our future leaders. WNPS is grateful for Nations Trust Bank for coming forward and partnering with us to be part of the conservation process of our country's Fauna and Flora".
Nations Trust Bank also supports conservation and awareness efforts undertaken at Hiyare Sanctuary, where 1,120 visitors were made aware on the biodiversity in the region during 2016 and is also the financier for Wildlife Conservation Society of Galle's ongoing research on leopards in the wet zone. Nations Trust Bank has previously supported the publication of books such as "Primates of Sri Lanka" and "Sri Lankan Fresh Water Fishes"  supporting similar in-depth field research.
The bank is also a patron member of Biodiversity Sri Lanka platform and looks to collaborate and engage in knowledge sharing with like-minded organizations.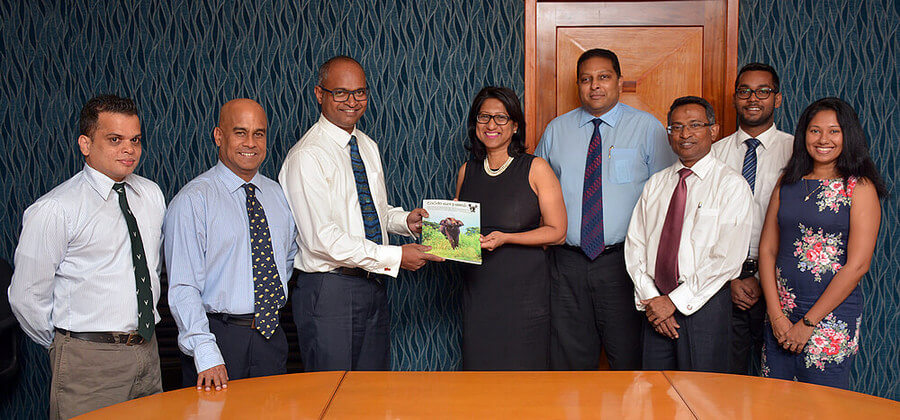 Wildlife and Nature Protection Society Secretary Spencer Manuelpillai presenting the first bilingual Issue of Warna/Waranam Magazine to Nations Trust Bank CEO Renuka Fernando.
Seen in the picture (Left to Right): Vidya Abhayagunwardena – Editor, Warana/Waranam Magazine, Rohan Wijesinha – Editor, Loris Magazine,  Spencer Manuelpillai – Secretary, WNPS and from nations Trust Bank - Renuka Fernando – Chief Executive Officer, Priyantha Talwatte – DGM Consumer Banking, Theja Silva – DGM Legal/Company Secretary and Head of CSR, Adheesha Perera – Sustainability Manager, Ayura Perera – Corporate Secretary to DGM - Legal & Administration/ Company Secretary
Any questions?
Get in touch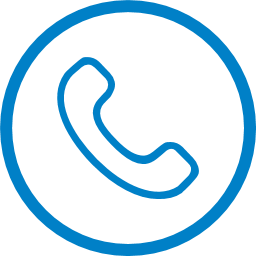 Contact us