Nations Trust Bank Empowers Sri Lankan Expats to Become Entrepreneurs with First Series of Workshops
South Korea is home to a vibrant community of Sri Lankan expatriates striving to build a better future for their families in Sri Lanka by taking advantage of opportunities in major cities like Gimhae. This results in a large volume of remittances from South Korea to Sri Lanka, which Nations Trust Bank facilitates through its agents. To support the Sri Lankan expatriate community in South Korea and to assist them in planning and building a better tomorrow, Nations Trust Bank is conducting an ongoing campaign to promote entrepreneurism and responsible financial decision making amongst this community.The campaign had been conceived by the Remittances team of the bank after a detailed on the ground stakeholder engagement conducted with expats and the embassy earlier this year.
The campaign, conducted under the theme 'Entrepreneurship: Winning Life', has already seen the launch of an informational booklet and a series of videos by the renowned Professor and Senior Lecturer of the Department of Accountancy – Faculty of Business Studies and Finance at the University of Wayamba, Dr. Aminda Methsila Perera. A series of Seminars were held in the cities of Cheonan, Gimhae, Gimpo, Ulsan and Ansan with the participation of corporate management of Nations Trust Bank, at which Sri Lankan expats could meet, learn and build relationships that would empower them to become successful entrepreneurs. More events, videos and publications are planned for the future.
Theja Silva, Group Company Secretary/General Counsel at Nations Trust Bank, heading its Corporate Social Responsibility initiatives noted "Sri Lankans living abroad have a lot to offer our country, with the knowledge, capital and networks they have established during their time abroad. If we can empower them early on to start thinking of setting-up businesses in Sri Lanka, while they are still abroad, there will be better opportunity recognition by these expats and their investments can help to diversify and improve our economic standards with transfer of technology and improved working methods. Such entrepreneurial investment by our expats will also create wider benefits for our society including more job opportunities and better choice of products in the market".
Speaking about the entrepreneurship empowerment campaign, Sheahan Daniel - Senior Vice President – branch Network at Nations Trust Bank said, 'There is a heavy flow of foreign remittances to Sri Lanka from Sri Lankans living and working in South Korea, which is a country at the cutting edge of technological advancement. We are facilitating these remittances through our agents in that country and while our services are excellent, we felt that we could do more.
'Earning money alone isn't enough for a prosperous future and thus we felt the need to educate the Lankan expat community in South Korea on how they can maximize the wealth they are generating; how they can invest their money in Sri Lanka, start businesses of their own and have a proper support and infrastructure system in place for them and their families, particularly when they finally return to Sri Lanka. We are happy to be able to have a visionary like Dr. Aminda Methsila Perera onboard with us and look forward to continuing with the campaign. The videos and content we are creating not only benefit expats in South Korea, but have the potential to benefit Sri Lankan expats all over the world. 'The release of the first series of advisory videos commenced on the 11th of August 2018. All were presented by Dr. Amila Methsila Perera and focused on topics such as Making Your Dreams Come True, Difference between savings and investment, Managing Expenses According to Income, Registeringa Business in Sri Lanka, Time Value of Money and How to Accomplish Your Future Goals.
Nations Trust Bank PLC is amongst the top 30 business establishments in Sri Lanka, ranked by Business Today Magazine and is the benchmark for customer convenience, ably providing a host of financial products and services to a wide range of customers. Nations Trust is also the bank behind Sri Lanka's first fully digital banking and payments platform, FriMi, now ranked amongst the top 30 digital banks globally by The Asian Banker. The bank operates 93 branches across the country, boasting an ATM network covering 137 locations plus more than 3,500 ATMs on the Lanka Pay Network and is the issuer and sole acquirer for American Express® Cards in Sri Lanka.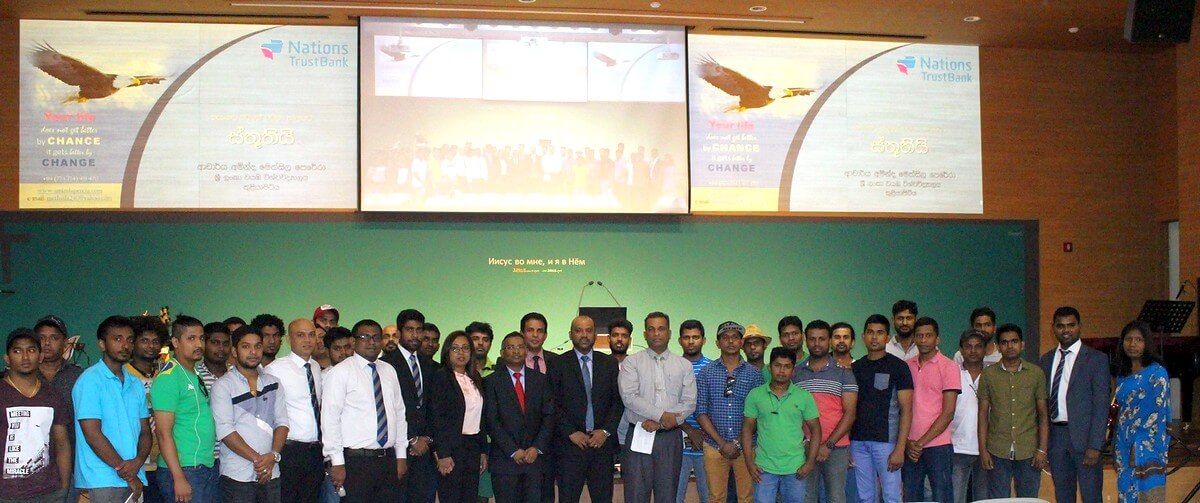 Any questions?
Get in touch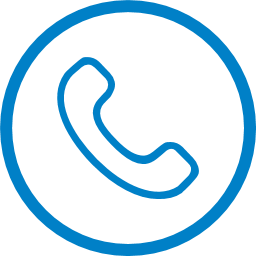 Contact us