Nations Trust Bank celebrates this Sinhala and Tamil New Year with 'Mihikathata Avurudu'
Colombo, April 9, 2021 – This Sinhala and Tamil New Year, Nations Trust Bank is set to introduce a new 'Avurudu Ganu Denu' practice with the 'Mihikathata Avurudu' programme. The Bank will be planting a sapling each for customers who open a new account from the 12th to the 18thof April 2021,making them partners in contributing towards a worthy cause. 
The 'Mihikathata Avurudu' campaign aims to empower Sri Lankans towards a culture of preservation that contributes to the restoration of the environment, which also supports the Ministry of Environment's 'Nakethata Palayak' island-wide programme this year. Identifying a 1-acre land in the Hiyare Rainforest located in the Southern Province; this initiative will be carried out paying homage to the traditional custom of 'Ganu Denu', making it a truly fruitful exchange. 
"Our 'Avurudu' has always been historically linked with the abundance of nature, and the prosperity it bestows on us. It is with this in mind that, as a socially responsible Bank, we decided on a unique approach with the participation of our customers, in a truly value-added exchange between humans and the nature. Each customer who opens a new account or a fixed deposit during the week of Avurudu will have a sapling planted on their behalf. We are looking forward to the participation of all our customers to increase the green cover in the Hiyare Rainforest." Sanjaya Senarath, Chief Marketing Officer at Nations Trust Bank stated, explaining the thought behind the initiative that goes beyond banking to make a positive impact on society. 
Customers who open a new Current Account, Savings Account or an Investment Plan, with a minimum deposit of LKR5,000/-, will be eligible to participate in this initiative. The Bank will also plant a sapling on behalf of customers who open a new Fixed Deposit. Customers can open accounts via any channels,be it by visiting a Branch or using mobile banking, online banking or FriMi. 
FriMi users who add money to their accounts via Savings Pots too will be eligible to participate in the initiative. They could participate in these special Avurudu transactions through the 'Digital Ganu Denu' feature in the app which will be live from April 12th to 18th. The Digital Ganu Denu feature will enable every FriMi customer to do a 'Ganu Denu' transaction during the auspicious time with any FriMi users or non FriMi users by simply using their mobile number, keeping Avurudu traditions alive digitally. 
Nations Trust Bank PLC is among the top 15 business establishments in Sri Lanka as ranked by Business Today. Stemming from its vision of "helping people and businesses by providing financial services and information to achieve their goals and aspirations in a sustainable way", the Bank serves a diverse range of customers across both individual and corporate, with an enviable portfolio of banking and financial products and services. Strongly focused on digital empowerment through cutting-edge digital banking technologies, the Bank is a pioneer in many innovative customer centric banking solutions such as extended banking hours, and FriMi – Sri Lanka's first digital banking experience. Delivering premium value, service and connecting its Card members to rewarding experiences and opportunities Nations Trust Bank PLC is an issuer and sole acquirer of American Express Cards in Sri Lanka. The Bank operates 96 branches across the country and has an ATM network covering 127 locations and 48 Cash Deposit & Withdrawal Machines, plus more than 3,700 ATMs on the Lanka Pay Network.
Any questions?
Get in touch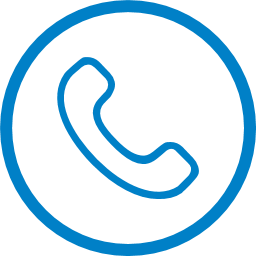 Contact us