Nations Trust Bank Awarded Carbonconscious® Certifications For Its Three Flagship Offices
Nations Trust Bank recently joined hands with The Carbon Consulting Company (CCC) to strengthen their corporate sustainability proposition, through receiving CarbonConscious® Certifications for its Head Office in Union Place and two other main offices in Nawam Mawatha and Kotahena. These certifications indicate the commencement of a monitored three-year programme to measure, manage and mitigate the environmental footprint of the said locations.
"Through the years, CSR has been a pivotal aspect of our banking operations, and we have continued to approach it in a strategic and formalized manner. Accordingly, we are delighted to partner with CCC as part of our next step in delivering sustainable and environmentally friendly services to our employees and shareholders alike. We strongly believe that sustainable practices are imperative towards enacting change at all levels of our business operations and are confident that these certifications will boost our efforts significantly," Renuka Fernando, Chief Executive Officer of Nations Trust Bank said.
These certifications are awarded to organisations that have calculated their carbon footprints and further committed themselves to another two-year monitoring and reassessment programme. A comprehensive Carbon Management Plan must be introduced with a commitment from the company to personally monitor, manage and mitigate their Carbon Footprint. Moreover, the Greenhouse Gas (GHG) Assessments need to have followed international guidelines, and are further required to be externally verified by a qualified and independent third party to ensure accuracy and transparency.
Commenting on this initiative, CEO of The Carbon Consulting Company, Sanith De S Wijeyeratne, said, "We are encouraged to see a leading financial institution in the private sector such as Nations Trust Bank spearheading the way in the realm of environmental sustainability. The commitment of the Senior Management of the bank towards accurately measuring and reducing their environmental impact through the means of its carbon footprint will surely deliver returns in the form of reduced pollution and enhanced brand image. We are proud to be partnering with this dynamic bank as we work towards achieving these ambitious goals together."
The receipt of these certifications further assist the bank in educating their customers and employees on the norms of building a sustainable, greener and safer environment. As such, the bank aspires to expand this programme to its regional offices island-wide and in doing so, strengthen their commitment towards the betterment of the environment and its surrounding communities.
Nations Trust Bank PLC is ranked among the top 25 business establishments in Sri Lanka by Business Today magazine & its market positioning of being the benchmark of customer convenience, is ably supported by a host of financial products and services offered to a wide range of customers. The Bank operates 93 branches across the country with an ATM network that covers 135 locations and is the issuer and sole acquirer for American Express® Cards in Sri Lanka.
Any questions?
Get in touch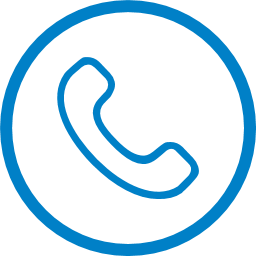 Contact us