Looking To The Future: Nations Trust Bank Establishes Innovation Lab, Will Host First Ever Fintech H
Sri Lanka's first innovation centre in the financial services sector has recently been launched by Nations Trust Bank, as part of their ongoing commitment to bringing futuristic solutions and customer experiences to the industry.
An innovation centre is essentially a dream lab, a place to test and turn dreams into reality. Nations Trust has created the perfect environment for inspiration and ideation at their "Kaffeine Lab", located at Gregory's Road. The major goal is to open the bank's systems up to developers and enthusiasts so that they may use Nations Trust Bank's existing infrastructure to build new fintech products and services which can be delivered via the bank's own platforms or via 3rd party platforms.
The key objectives of the Kaffeine Lab is to actively engage and collaborate with other ecosystems such as non financial sector industries, academics, start-ups and the customers themselves to solve real customer problems, enhancing customer experience through disruptive digital transformation, radically changing the operating and business models in the financial services industry and to foster a strong innovative and digital culture within Nations Trust by working closely with all internal stakeholders to prototype, pilot and implement solutions which transforms the way the bank works.
Discussing the innovation centre, Renuka Fernando – CEO of Nations Trust Bank said that, 'The Kaffeine Lab is yet another milestone in the Bank's journey to bring the future to our customers. With the rapid advancement and adoption of technology globally, it is really important for us to keep pace with the changing global landscape, otherwise we will become irrelevant in the lives of our customers. This is a springboard to becoming a future ready bank. We also want to be an incubator to foster our country's fantastic talent, especially within the Fintech space. So far in the financial sector, there has never been a platform for people with ideas to collaborate, design and build what they envision. Our Kaffeine Lab will provide that platform for developing ideas into useable products, services and tools. This is the thinking behind the Fintech hackathon we have organized. We're providing a space to work on ideas and develop them in to something useful with minimal resources, while bringing people from different backgrounds to collaborate together .'
The first initiative of the Nations Trust Innovation Lab is Sri Lanka's first fintechhackathon, which has been organized in collaboration with the University of Moratuwa – Faculty of IT and the Sri Lanka Association for Artificial Intelligence (SLAAI), while connecting with other institutions such as the universities of Peradeniya, Sabaragamuwa and Jaffna, along with other private educational institutions. The hackathon, which will be held on the 10th of November 2017 at the Kaffeine Lab, will see geeks and tech professionals from different backgrounds bring their ideas together to compete and create meaningful solutions. The focus of the event will be conceptualizing real life problems in the financial services sector and coming up with solutions to them. The Nations Trust FintechHackathon will see 10 to 15 teams competing for significant 3 cash prizes of Rs.250,000/-,Rs. 150,000/- and Rs.75,000/- with attractive lending propositions of up to LKR 1 million for the best team to help them finance their ideas and build successful businesses.
Dinesh Thomas, the Chief Innovation Officer at Nations Trust Bank elaborated on the hackathon and what it hopes to achieve,'Hackathons are largely unheard of in Sri Lanka but it's time we caught up with our global peers. Hackathon events are organized around the world by leading organizations and see diverse groups of professionals and enthusiasts from various disciplines and backgrounds come together to create unique, game changing solutions. The Nations Trust FinTechHackathon is an attempt to bring Sri Lankans from different backgrounds together and create a melting pot of ideas and innovative thinking and hopefully make some truly beneficially disruptive ideas bear fruit. We're excited about both the innovation lab and the Hackathon and are sure they will change the game many times going forward. In fact, we have just launched the official Nations Trust FinTechHackathon website, which can be accessed at www.fintechack.com
'Sri Lanka is a deep and vibrant pool of talent.Very often, however, ideas are raw and those with ideas need mentors to turn their ideas into successful businesses. This is one of the most important functions of the Innovation Lab, to provide mentorship and guidance, for example, in marketing, business and strategizing. The Nations Trust FintechHackathon is a callout to the brilliant talent we have in this country and there will be no limit to creativity as solutions can be delivered through the web, mobile, IOT, augmented reality or any other platform as long as it is related to financial services. Sri Lanka's financial sector lags behind in terms of development and integration and the only way forward is for new ideas to come in and for us to open our doors and minds to feedback.
Nations Trust Bank PLC is amongst the top 25 business establishments in Sri Lanka, ranked by Business Today Magazine and is the benchmark for customer convenience, ably providing a host of financial products and services to a wide range of customers. Nations Trust is also the bank behind Sri Lanka's first fully digital banking and payment platform, FriMi. The bank operates 93 branches across the country, boasting an ATM network covering 137 locations plus more than 3,500 ATMs on the Lanka Pay Network and is the issuer and sole acquirer for American Express® Cards in Sri Lanka.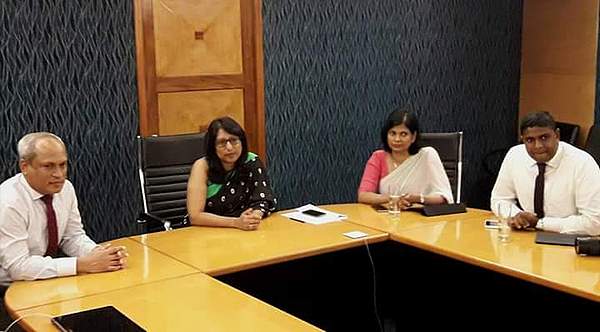 Any questions?
Get in touch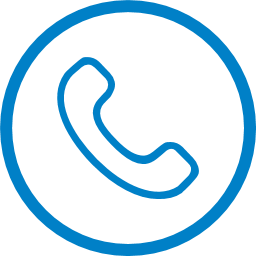 Contact us